More than 7000 people have now died from the novel coronavirus in the United States as of Friday, according to the latest tally. Of that number, more than 2500 people have died in New York State alone.
Between Wednesday and Friday, more than 3000 people have died in the United States.
That number has eclipsed the total deaths from the 9/11 terror attacks in New York where the World Trade Center towers collapsed more than 18 years ago.
At a press briefing at the White House on Tuesday, President Donald Trump said the next two weeks in the U.S. will be "very painful". The President said he wants "every American to be prepared for the days that lie ahead".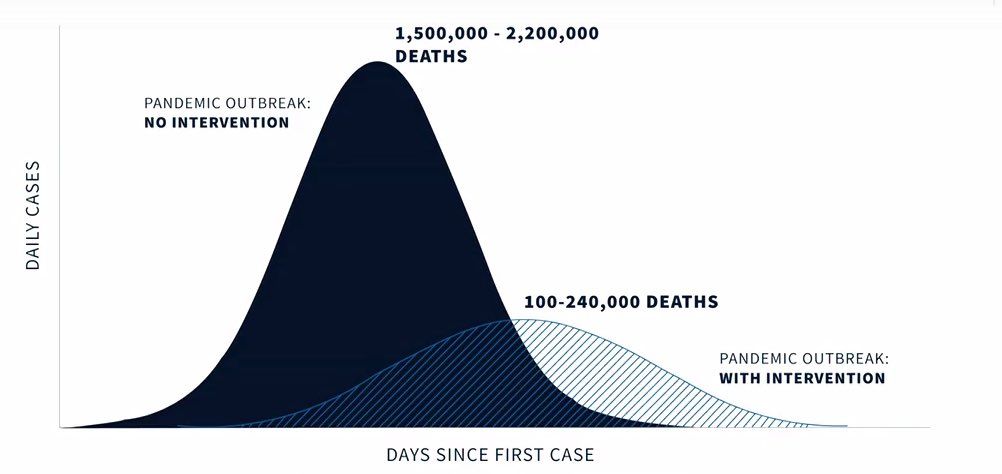 Dr. Deborah Birx, the White House coronavirus task force coordinator, said at the briefing estimates showed between 1 million to 2 million in the U.S. could die from the virus if the current mitigation efforts, including social distancing are not maintained.
But with social distancing, between 100,000 and 240,000 deaths could be recorded, Birx said.
"As sobering a number as that is, we should be prepared for it," said Dr. Anthony Fauci, director of the National Institute of Allergy and Infectious Diseases. "Is it going to be that much? I hope not, and I think the more we push on the mitigation, the less likelihood it will be that number."