The wife of Derek Chauvin, the fired Minneapolis police officer charged in the death of George Floyd, is filing for divorce.
Attorneys for Kellie Chauvin said on Friday she is seeking the "dissolution of her marriage" to Chauvin.
"She is devastated by Mr. Floyd's death," a statement on behalf of Kellie Chauvin and her family read. "Her utmost sympathy lies with his family, his loved ones and with everyone who is grieving."
"She has filed for dissolution of her marriage, " the letter added.
The letter said Kellie Chauvin doesn't have any children from her current marriage.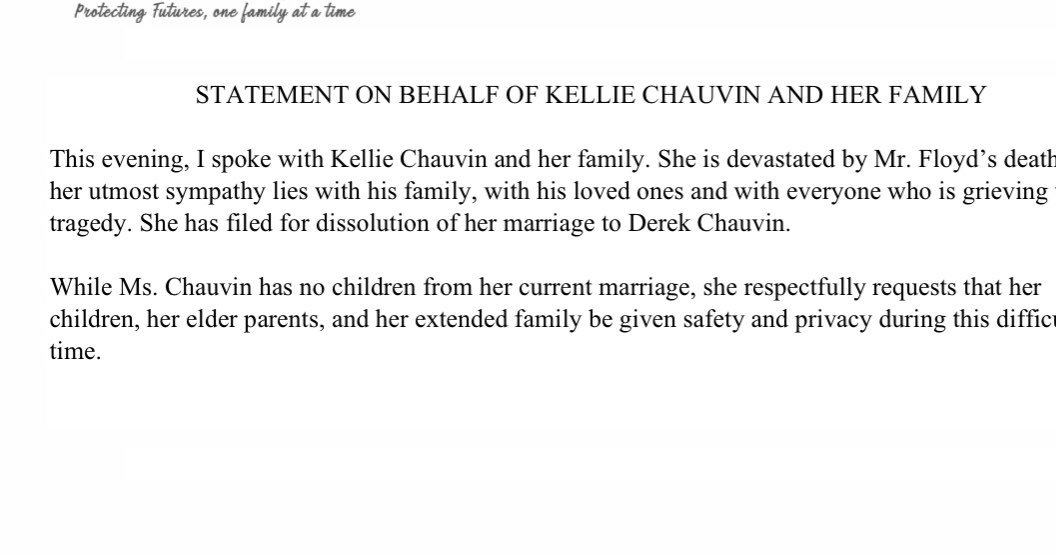 Her husband, Derek Chauvin was arrested and charged on Friday with third degree murder and manslaughter in connection with Floyd's death.
The killing of the black man by the white cop with his hands in his pockets has prompted nationwide protests that have turned violent in a number of cities.
Chauvin and three other officers were fired Tuesday in connection with Floyd's death on Monday. The other officers have not been charged with any crimes, although authorities have said that may change.
Simon Ateba is Chief White House Correspondent for Today News Africa. Simon covers President Joe Biden, Vice President Kamala Harris, the U.S. government, the United Nations, the International Monetary Fund, the World Bank and other financial and international institutions in Washington D.C. and New York City.